As a result of the early engagement with Bluewater Bio we were able to realise efficiencies in terms of the number of welds and the overall size of the unit. Transport restrictions were considered well in advance along with Lifting considerations.
Alpha Plus Designers detailed the unit and conducted a design review with Bluewater Bio.
Fabrication and build was carried out in Alpha Plus factory incorporating free issued valves and instrumentation allowing greater control in terms of quality, access and health and safety.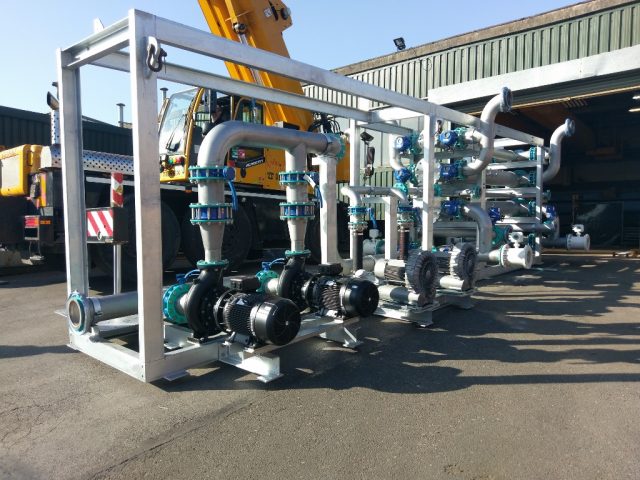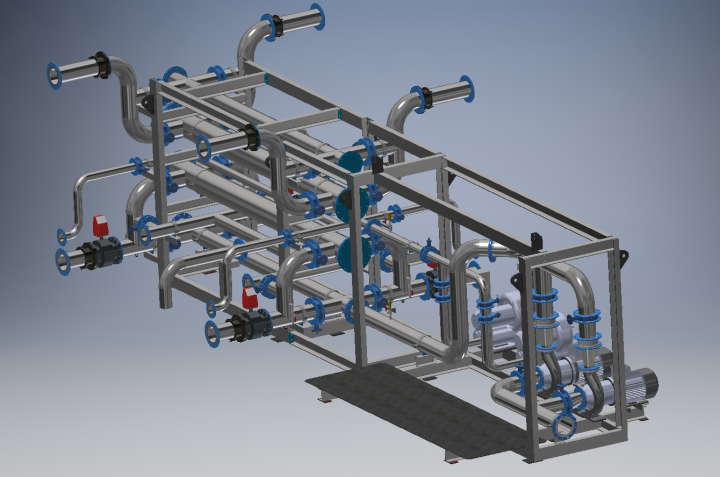 Pipe Supports and Lifting Lugs were incorporated at the design stage.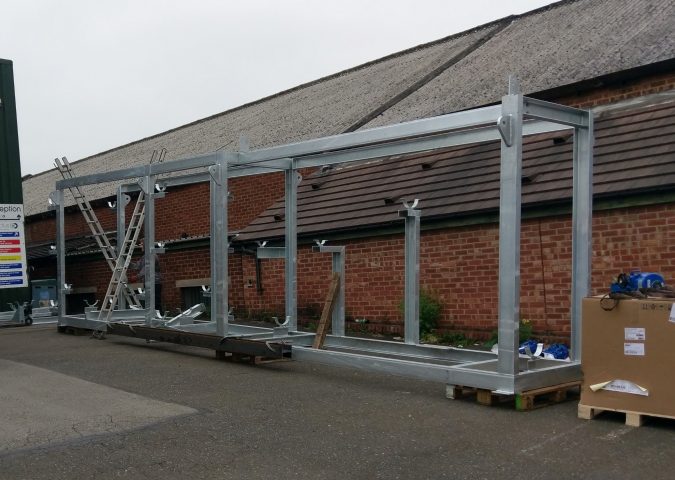 Pressure testing and Factory Acceptance Testing was carried out within the comfort of our established workshop. Testing was witnessed by Bluewater Bio.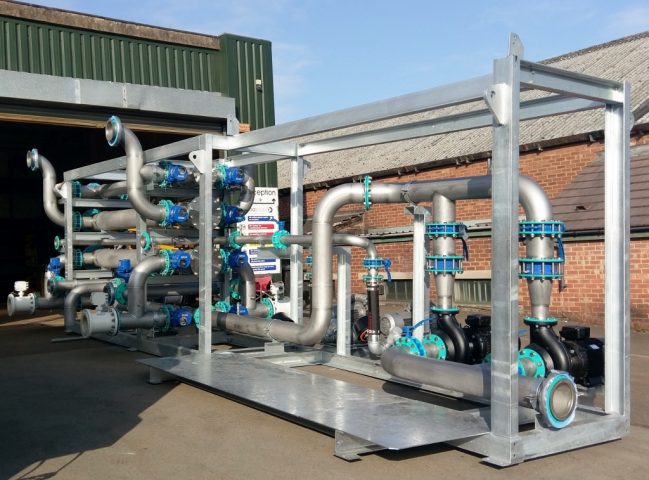 Full Quality Dossier was maintained including welding procedures and qualifications, full tractability of welds, 3.1b material certification, Pressure test certification and relevant O&M manuals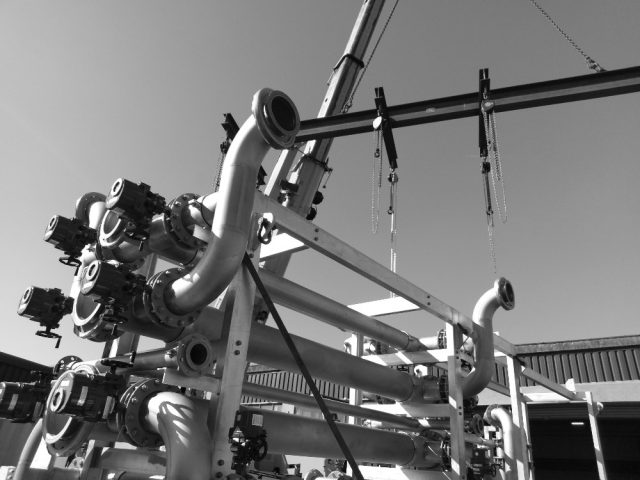 Bespoke Lifting beam was designed, fabricated and LOLER tested.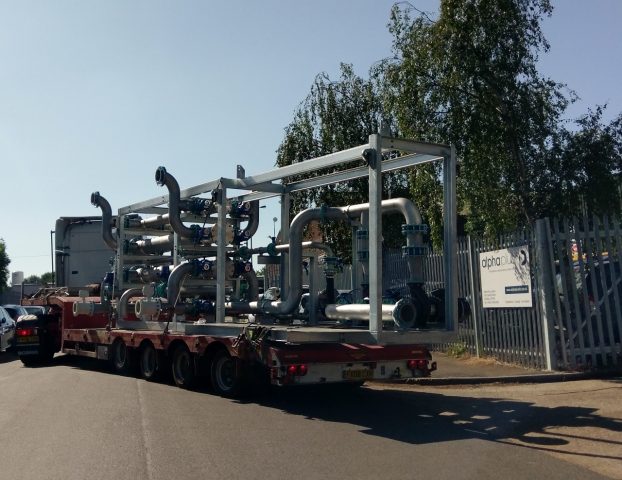 Using Offsite Manufacturing principals, early engagement and collaboration transport restrictions were considered well in advance.
Overall this has been a very successful project and has highlighted the benefits of early engagement, collaboration and factory thinking.
Greater control of quality
Decrease assembly times
Decreased time on site
Increased health & safety and environmental controls
Reduced fabrication times through early design involvement
For further information on the FilterClear High Rate Multi Media Filtration system please click here to visit Bluewater Bio website